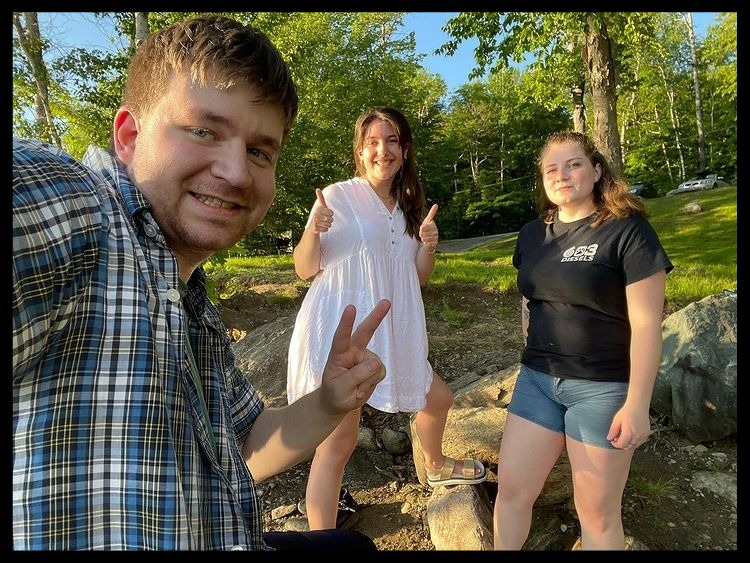 Education:

The University of Vermont (UVM)
Class of 2021
Bachelor of Arts degree in English, double minoring in French and Linguistics.
GPA: 3.22
Recipient of Trustees Scholarship
Taken courses on creative non-fiction, photojournalism, English syntax and grammar.
University of Manchester
Fall 2019
Exchange student.
Taken courses on non-fiction writing, French colonial media and phonetics.

Work Experience:
Editorial Assistant
Deerfield Valley News
Wilmington, VT
May 2021 to Jan. 2023

Monitored editorial e-mail, determined which press releases would make paper and edited them for spelling, grammar, good writing and adherence to AP style and in-house rules.
Managed classifieds, accepted ads over phone and e-mail, calculated cost, proofread them and contacted businesses when ads expired to see if they'd like to renew. Laid out page using InDesign.
Laid out classifieds, comics, obituaries, "Community" and "Vibes" pages using InDesign. Wrote headlines for press releases where required.
Photographed various events around local area and optimized photos for print in Photoshop.
Operated social media (Facebook, Twitter). Revitalized Facebook page, increasing post engagement by 202% and page views by 81% in first month of operating.
Correspondent
Vermont News & Media
Freelance
Aug. 2021 to June 2022

Freelance reporting for the Bennington Banner and Manchester Journal, with emphasis on weekend events.
Reviewed local theatrical productions for the Arts & Entertainment section.
Photographed events to accompany stories.
Senior Reporter
Community News Service
Burlington, VT
Sept. 2020 to May 2021

Reported on politics and culture with a focus on history and ethnic communities in Burlington, VT metropolitan area.
Collaborated with editors and other reporters to break, explain and distribute local news to rural and small-town communities.
Interviewed historians, artists, entrepreneurs, politicians and everyday people to research, examine and evaluate current events.
Provided relevant photographs to accompany stories.
Broke story on $10,000 small business grant awarded to Hinesburg, VT, promoting the local economy and fostering inter-community relations.
Editorial Intern
Society19
Remote
May to Sept. 2018

Collaborated with editorial team to generate content that broadened scope of publication to less represented areas of USA, in particular Vermont and Upstate NY.
Assisted social media team in promoting articles on social media, increasing reach to Facebook and Reddit platforms.

Extracurricular Experience
Review Board Member
The Gist
Sept. 2018 to 2019
Curated written and visual content for literary arts journal and worked with editing team to refine submissions.
Member
Spanish National Honor Society
2017
Performed community service to uplift Hispanic-Americans in the community and promote Spanish language and culture education.

Skills
Trained in InDesign and Photoshop.
Proficient in Microsoft Office Suite, AP style, MLA Style. Experience with Wordpress, Tumblr and HTML.
Proficient in photography and experience with iPhone, Digital and Analog Cameras.
Can communicate professionally in French.